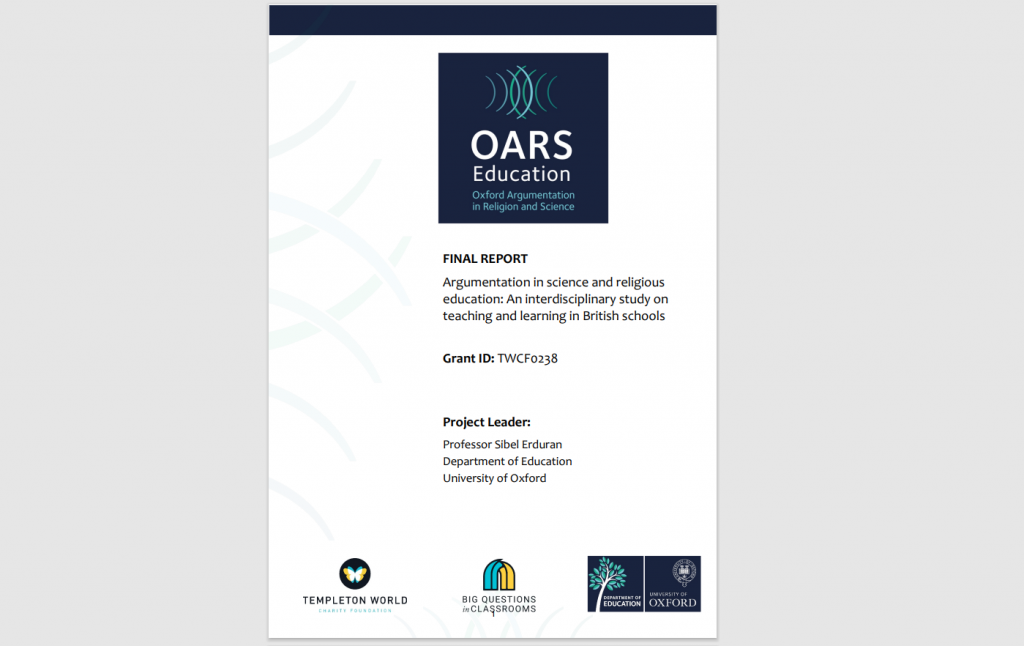 The final report of the Oxford Argumentation in Religion and Science Project has now been posted to the Oxford University Research Archive.
To access the report: Click here
Cite the report as follows:
Erduran, S. (2021). Argumentation in science and religious education: An interdisciplinary study on teaching and learning in British schools. University of Oxford.